G-F 318
Dental model grinder
Integrated or external extraction.
powerful, maintenance-free motor 9000 U/min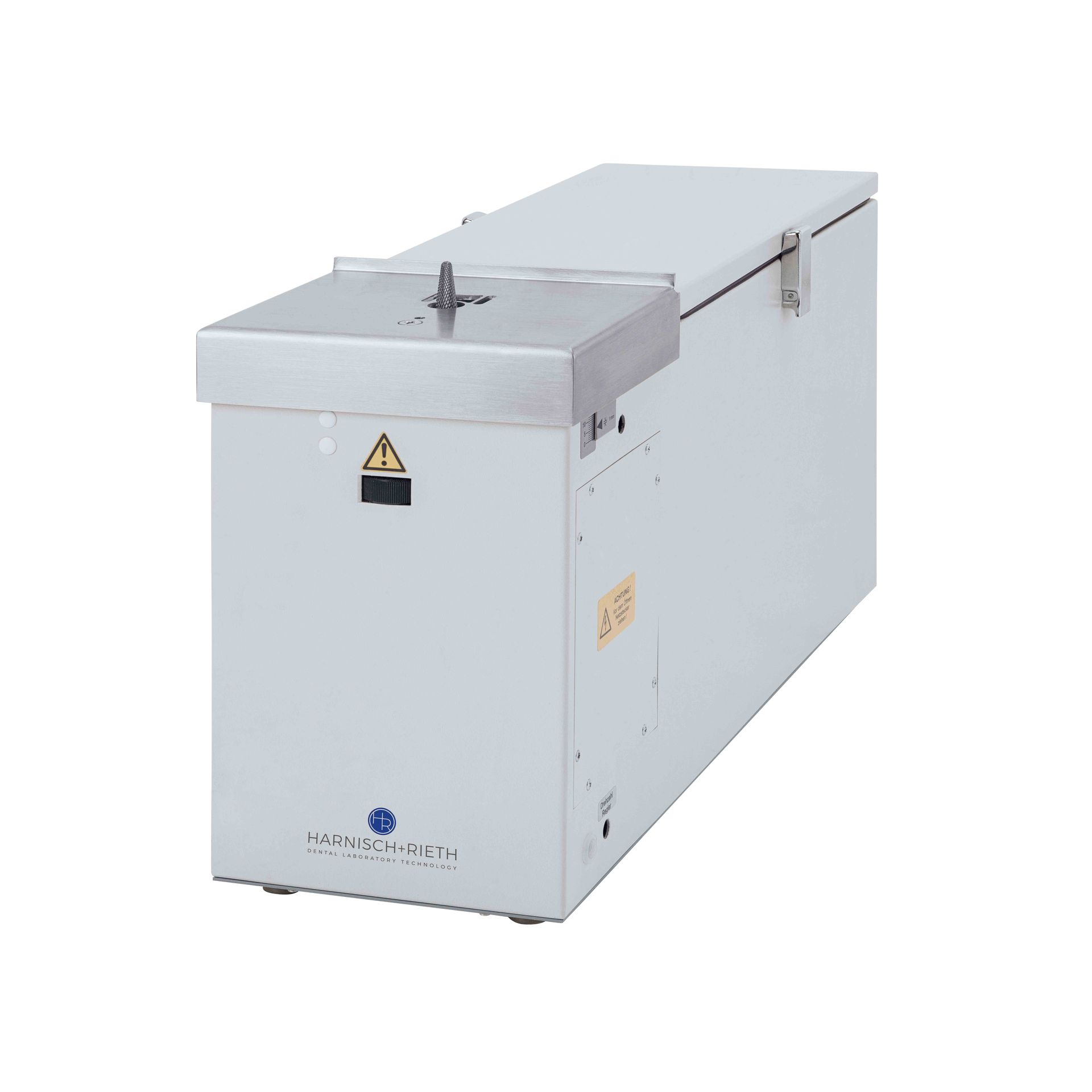 1
Adjustment wheel and millimetre scale for infinitely variable height adjustment of the working table, for individually adapting the grinding depth to the height of the plaster model (for G-F 318 E/EO only) (see illustration).
2
Conical, diamond-toothed, hard metal milling cutter with long service life for an optimum grinding result and efficient working. Precision collet chuck for absolutely true running.
3
Uncomplicated cutter change with integrated tool key.
4
several milling cutters can be used
5
Automatic switch-off of the suction motor
6
G-F 318 E- Microfilter technology
Description
These dental model grinders have outstanding qualities for grinding dental models. The G-F 318 E models with integrated extraction unit are remarkable for their extremely high filtration effectiveness and optimum noise insulation. An external extraction unit can be connected to the G-F 318 EO unit.
These units have outstanding qualities for grinding dental models. Before the dental model is drilled and pins are inserted, it is ground on the inside and outside at an angle of approximately 8°, so that it tapers downwards. The dental model, or the stubs to be sawn out later, are therefore given ideal additional guidance in the subsequent plaster base. The conical grinding allows easy removal of the sawn stubs.
Details
Extraction unit
The dust generated is extracted directly at the tool by the integrated extraction unit and collected in an easily replaceable, disposable fleece bag. A filter cartridge downstream traps the small amount of residual dust, guaranteeing a completely dust-free working environment.