D-AB 240
Wax extraction unit
With optional spray guard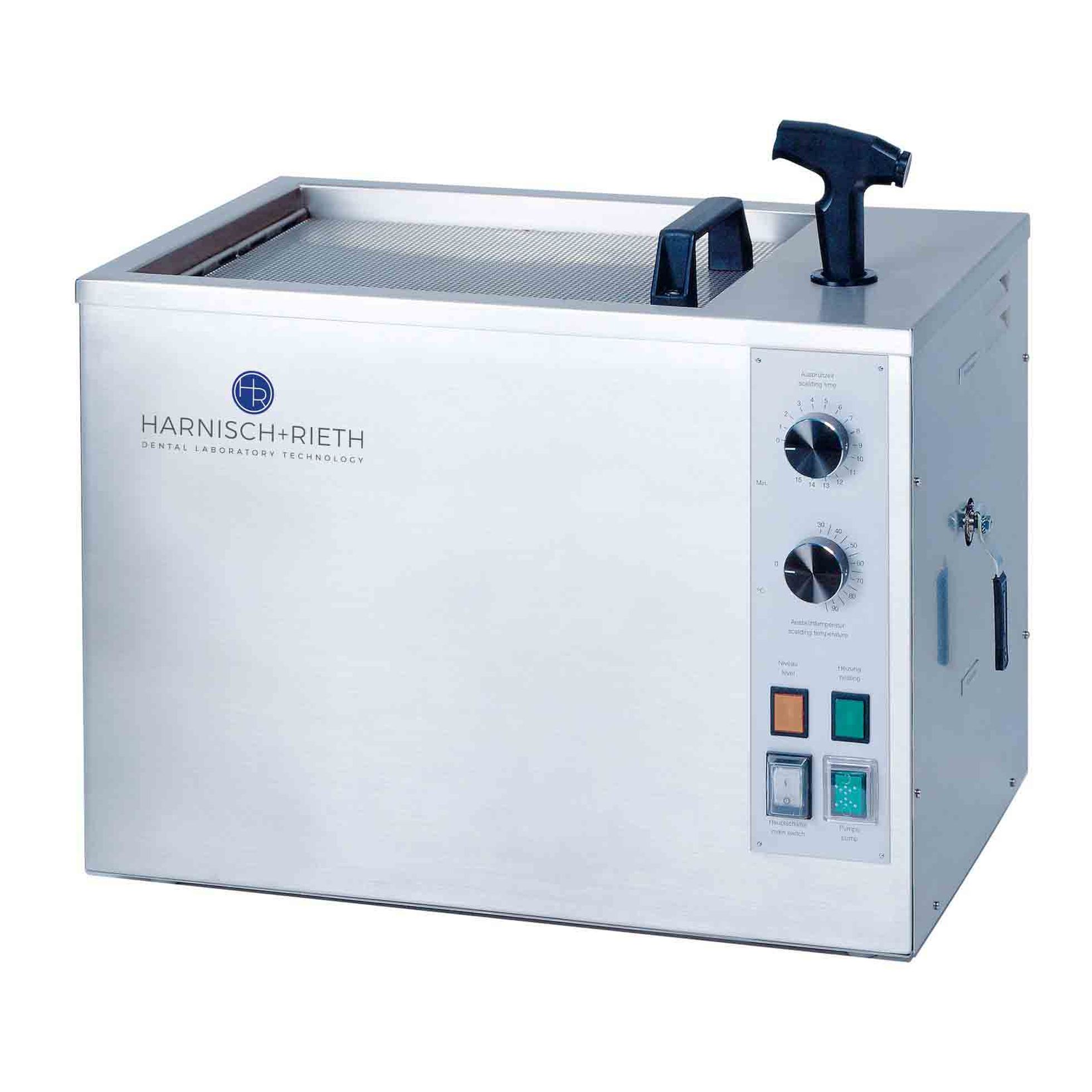 1

The spray tube is easy to remove, allowing much easier access to the tray during cleaning. The filter pad is also easy to replace.
2

The heart of the unit is the powerful and virtually indestructible industrial immersible pump.
Description
These units embody the latest findings and specifications for dental laboratories. They are technically sophisticated and of the highest quality. The exclusive use of proven and reliable components guarantees problem-free and efficient working, even in the harshest conditions.
The housing of the D-AB 240 wax extraction unit is made entirely of acid-resistant, rustproof steel plate. The unit is extremely maintenance and user-friendly. It accommodates six cuvette baskets of special chemically and thermally resistant plastic, suitable for all conventional cuvettes. Cuvette baskets are also available for the Ivocap system
Details
Nozzles
Six highly effective nozzles ensure optimum spraying of the cuvette halves. The powerful 2,300 W heating system rapidly heats the water content of approximately 14 litres to the wax extraction temperature.
Flap lid
The perforated flap lid is recessed. Smaller parts can be de-waxed on it without problem using the integrated hand spray.
An easy-to-fit spray guard can be supplied on request.