D-S 100
Steam blasting unit with manually refillable water tank
Can be used either wall-mounted or table-mounted.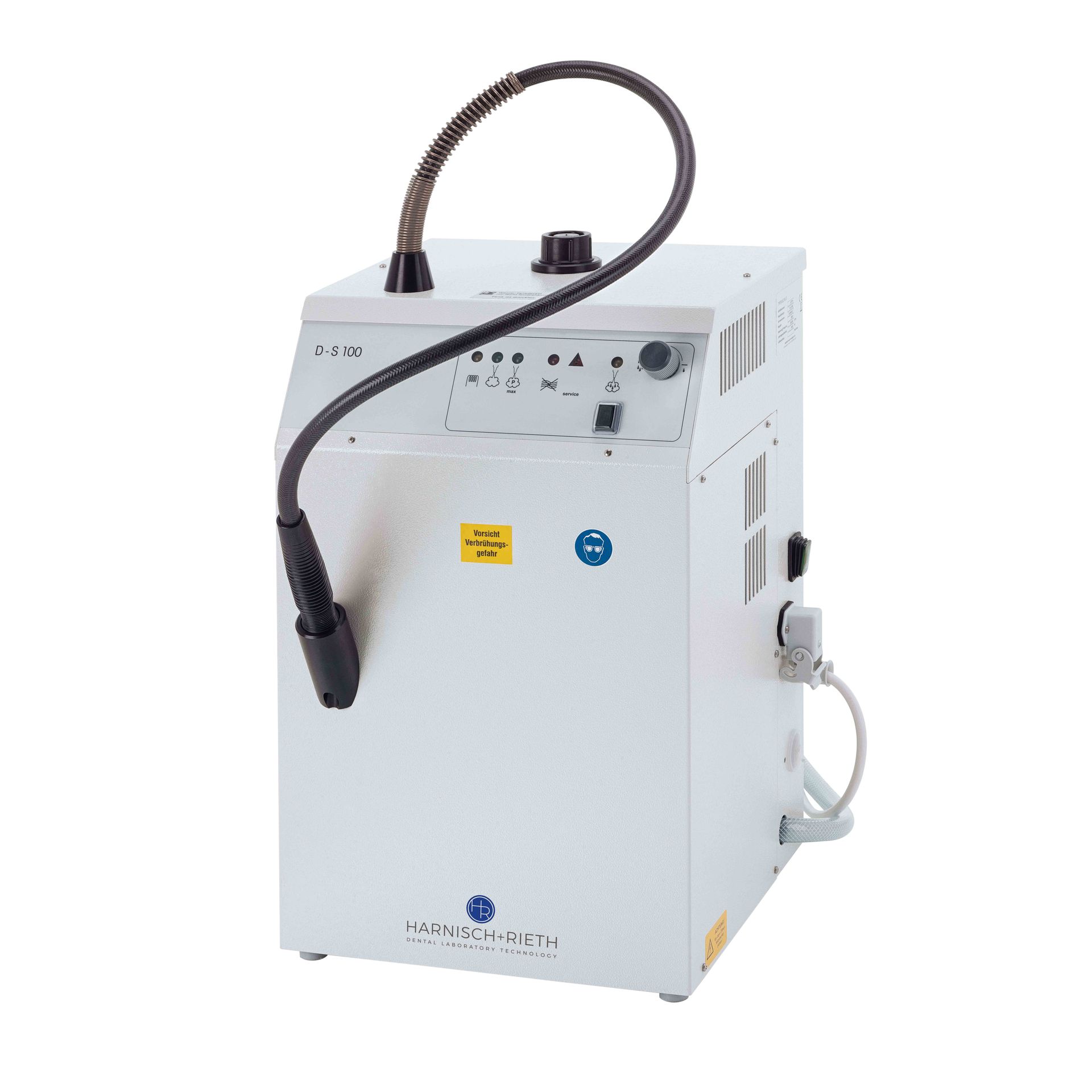 1

Spray guard and collection tray (available as an option).
2
Normal tap water can be used for topping up at any time during operation.
There is no need to spend time reducing the boiler pressure.
3
Powder coated stainless steel housing
4
A push-button is used to switch between dry steam and wet steam. When using wet steam, the water content can be adjusted using an
infinitely variable valve.
5
Steam blasting is activated by the foot switch.
Description
The D-S 100 steam blasting unit is largely the same as the D-S 100 A model, but has a somewhat simpler design. Water can only be supplied to this unit manually. When the water tank is almost empty, an acoustic signal sounds and a display lights up. The signal persists until the water tank is refilled.
Details
The ergonomically designed and easy-to-hold hand piece is made of special, heat insulating,
solid plastic. The thermal steam hose connected to the hand piece is extremely flexible and has a textile protective sleeve.