D-S 100 A
Steam blasting unit with permanent water connection
AVAILABLE NOW! Filtersystem (Accessories)
Can be used either wall-mounted or table-mounted.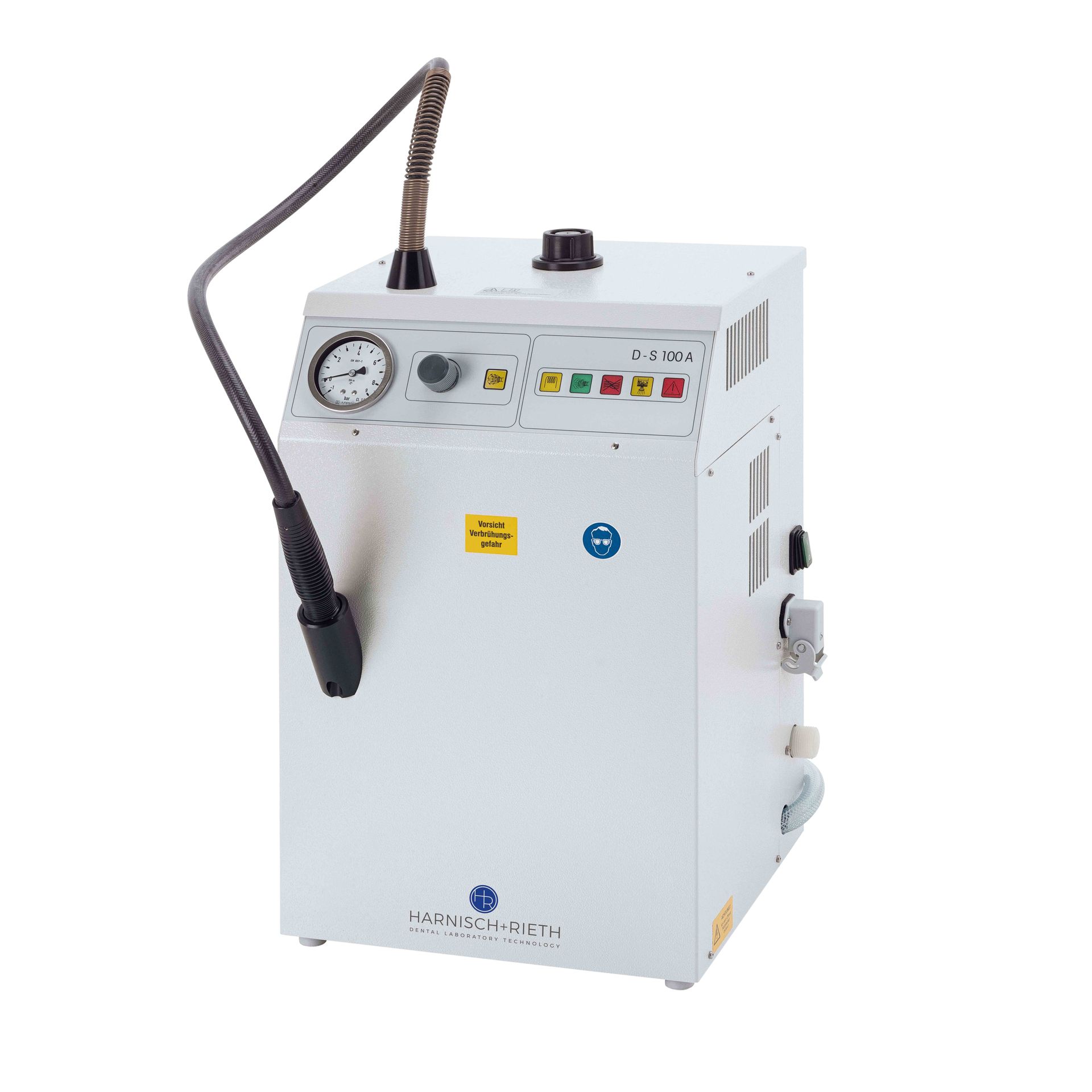 1
Spray guard and collection tray (available as an option).
2
Large, clear manometer for indicating the boiler pressure
3
Switch for changing from dry steam to wet steam
4
Pressure tank cleaning indicator
5
A leakage protection system reliably switches off the unit in case of malfunction
6
Powder coated stainless steel housing
7
Steam blasting is activated by the foot switch
Description
The D-S 100 A steam blasting unit achieves maximum quality and reliability. It enables straightforward and rapid cleaning, wax extraction and thorough degreasing for all laboratory tasks.
The D-S 100 A steam blasting unit has a permanent water connection and can also be refilled manually at any time. When the water supply is provided manually, the unit functions like the D-S 100 steam blasting unit. A highly effective heater gets the unit ready for operation in roughly just 4-5 minutes.
Details
The ergonomically designed and easy-to-hold hand piece is made of special, heat insulating,
solid plastic. The thermal steam hose connected to the hand piece is extremely flexible and has a textile protective sleeve.