D-H 22 S
Manual blasting unit
Available with integrated or external extraction unit!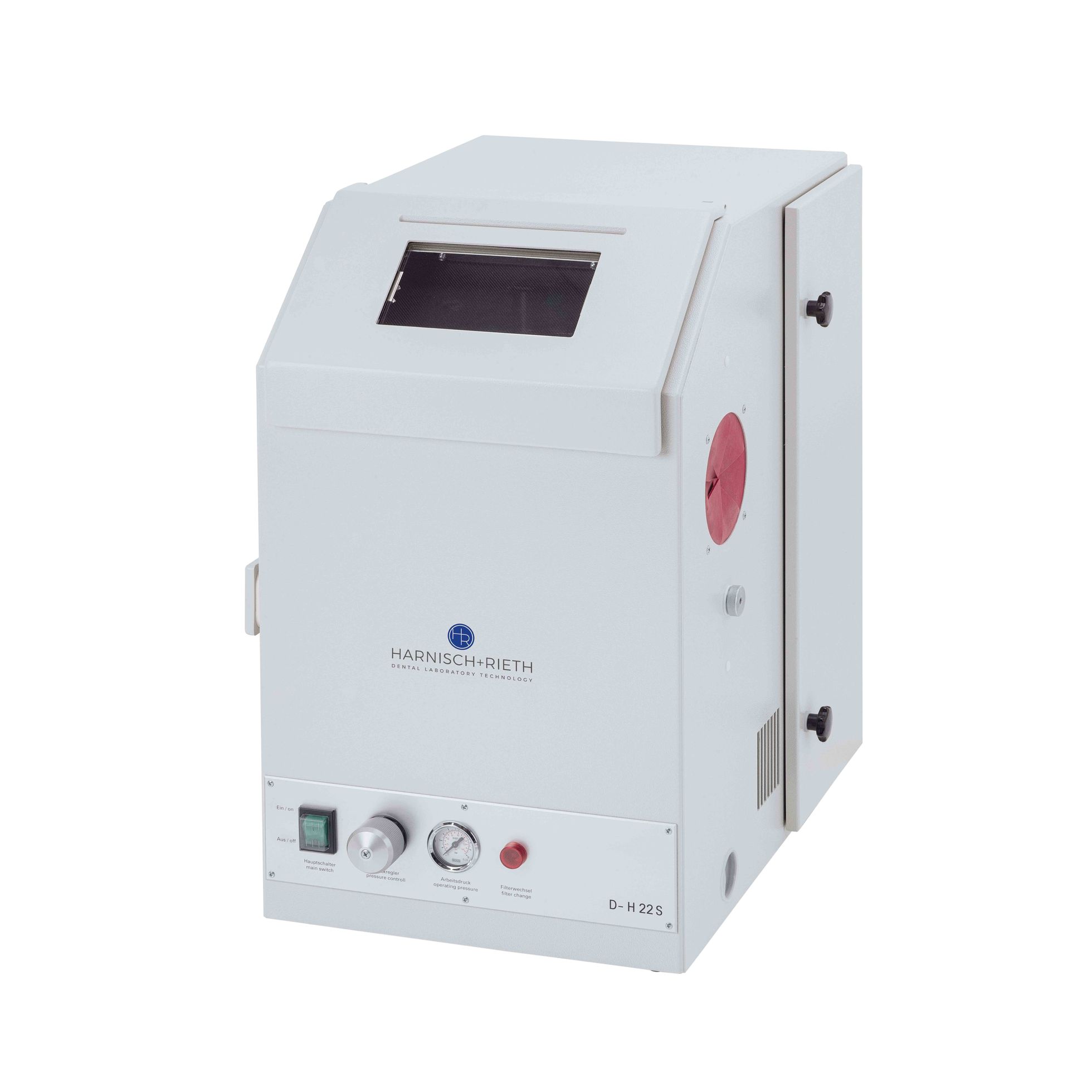 1
Automated blasting material circulation with easily removable screen!
2
Large-area super-fine filter and paper dust bag
Description
The D-H 22 S is the ideal unit for intensive daily manual blasting with minimum maintenance. In addition to the enormous blasting power achieved by the robust injector with boron carbide nozzle, a further advantage is its very powerful and quiet motor-fan extractor and filter system (of similar design to the D-G 16 S), which requires very infrequent maintenance. The sand jet is activated by the foot switch. The D-H 22 SO has no extraction unit.
Details
In all our blasting units, circulation of the blasting material is automatic and an easily removable screen keeps it free from investment material residues. All the blasting units listed here are suitable for use with all types of blasting material used in dental technology.