M-S 355
Manual blasting unit
Available with integrated or external extraction unit.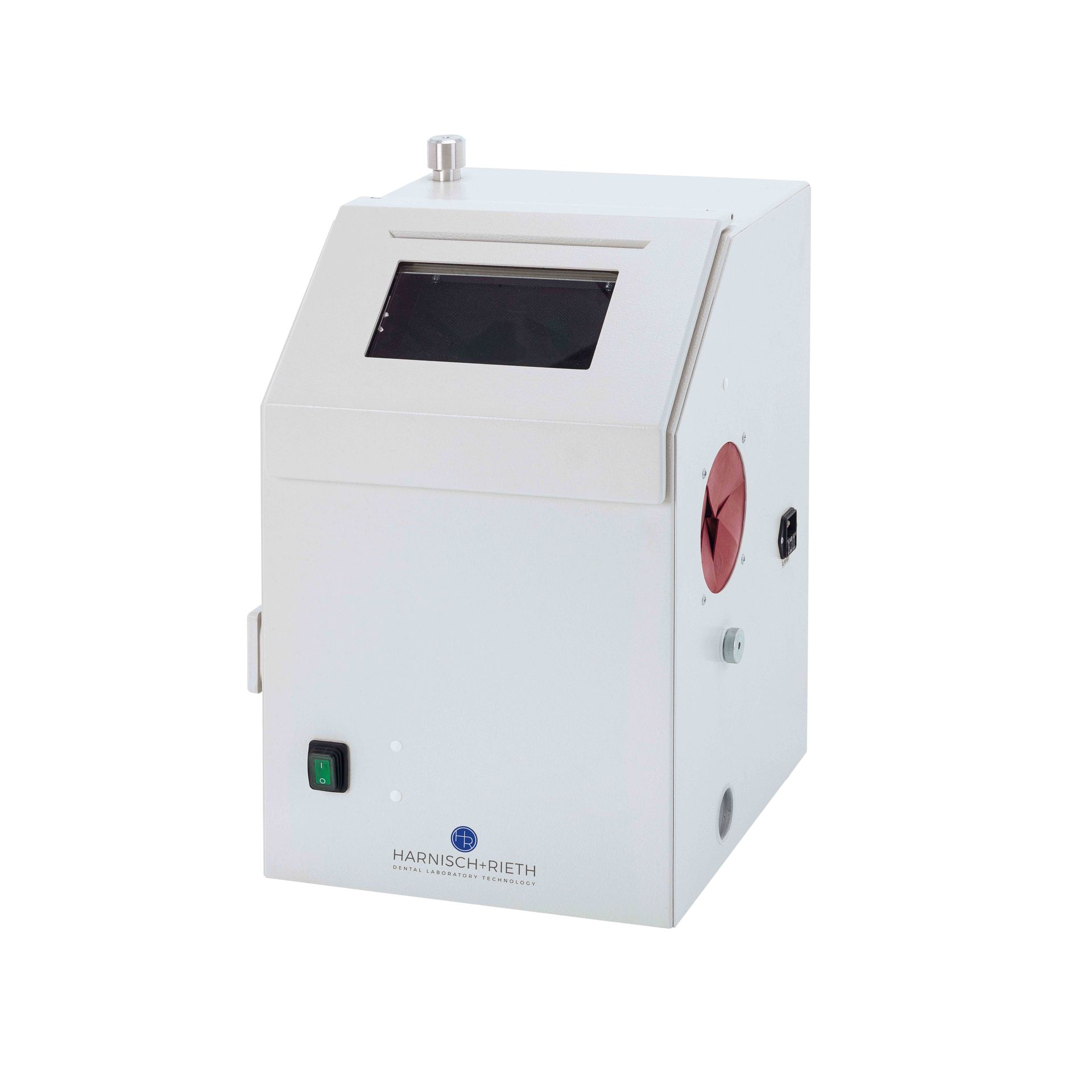 1
Easily removable screen that keeps the circulating blasting material free from impurities.
2
The efficient injector with nozzle provides a continuous flow of blasting material.
3
The blasting process is easily activated by a push-button.
4
Powerful and quiet injector extraction.
Description
For laboratories and practice laboratories. With powerful injector extraction and super-fine filter technology. The filter signal light indicates when the super-fine filter needs to be cleaned. The sand jet is activated using the conveniently fitted manual switch. A pressure regulator adjusts the blasting strength to your requirements. The compact, single-opening design of this quality product means it takes up minimal space.
Details
In all our blasting units, circulation of the blasting material is automatic and an easily removable screen keeps it free from investment material residues. All the blasting units listed here are suitable for use with all types of blasting material used in dental technology.