F-S 40
Fine blasting unit
Available with up to four blasting units.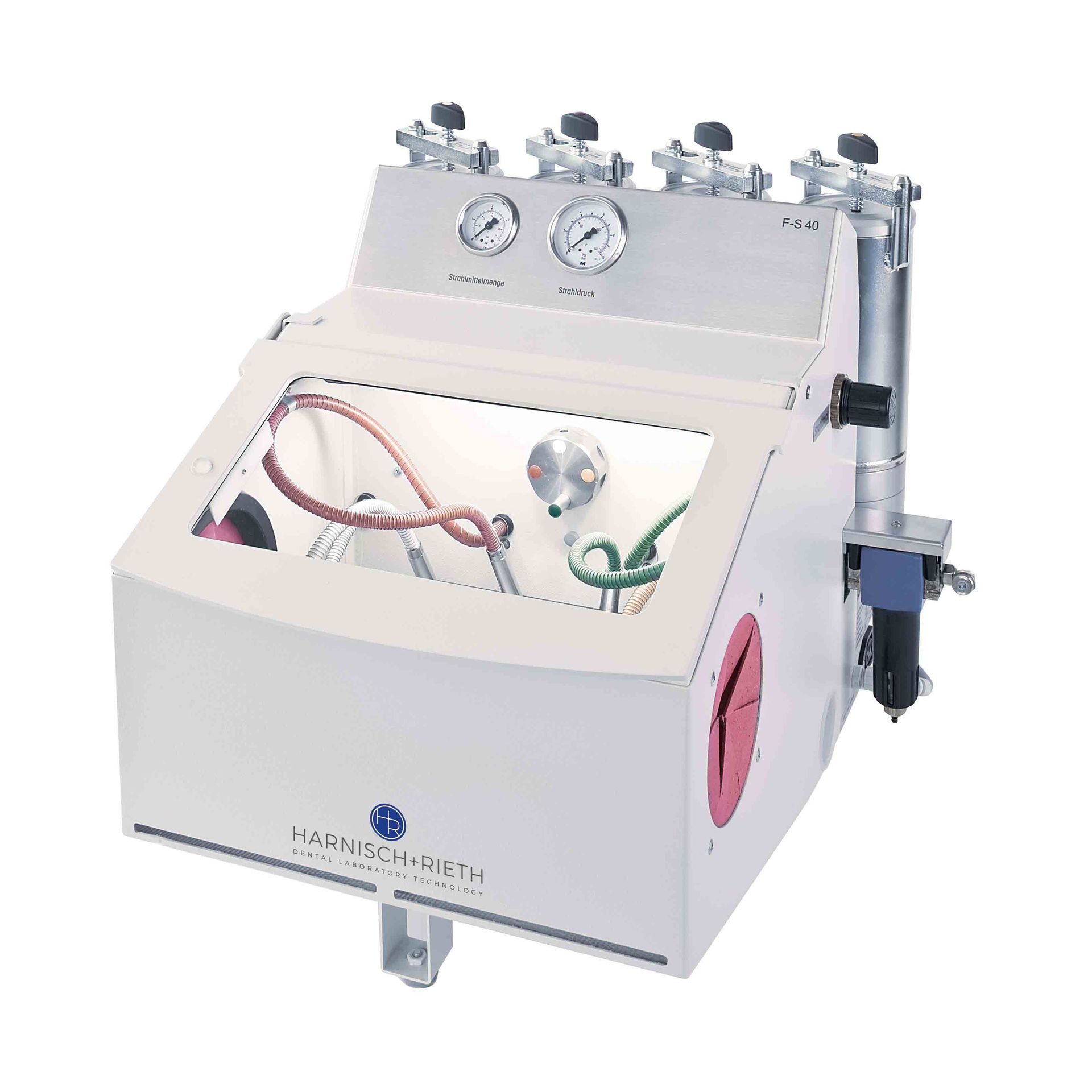 1
Easy selection of the desired blasting material container by a selector switch in the well-illuminated interior.
2
Easy-to-read display for blasting material quantity and working pressure.
3
Safe and easy-to-operate blasting material container closure system.
4
An upstream water separator with a pre-pressure regulator and manometer keeps this blasting unit functioning perfectly.
Description
The new F-S 40 fine blasting unit is ideal for everyday use in your laboratory. Our high-quality, reliable technology guarantees perfect functionality. The highest level of blasting precision and effectiveness are guaranteed.
A uniform and reliable sand jet is available from a working pressure of just 0.5 bar. The pneumatically controlled mixing chamber system has enabled us to reduce blasting material by up to 70%. Optimum air-flow conduction keeps the spacious and ideally lit interior reliably dust-free. Blasting material quantity and blasting pressure can be set using regulators and are displayed on manometers.
The required blasting container is selected easily by a switch inside the blasting chamber. The F-S 40 fine blasting unit is available with two, three or four containers.
Details
The perfectly lit blasting chamber enables optimum, fatigue-free working.
The hand pieces are ergonomically attached, and the required blasting material container can be conveniently selected via the selector switch in the blasting chamber.