Optionally available with vibration insulation plate.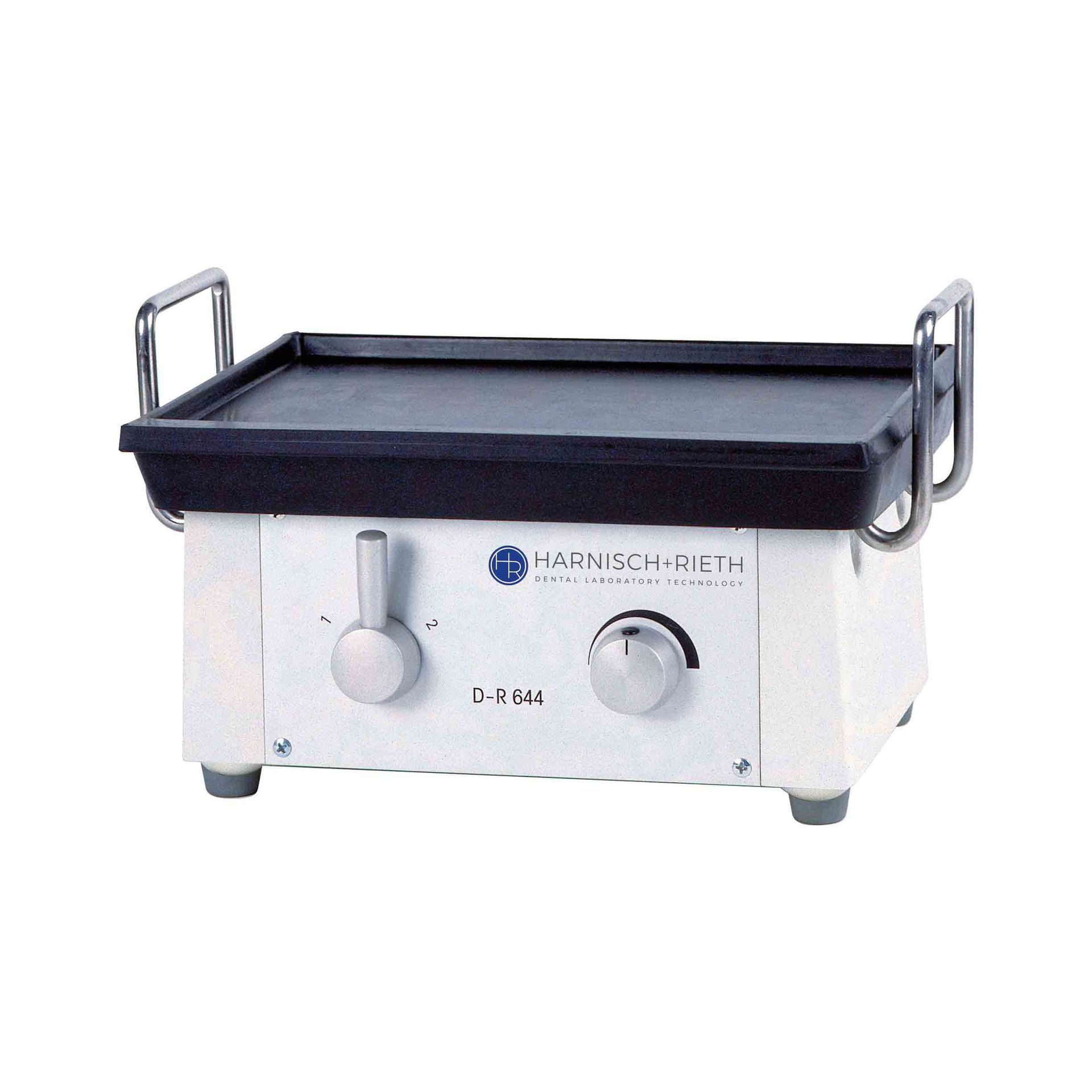 1
The easy-to-operate switching lever is moved to the left to select setting
1 (50 vibrations per second) or setting
2 (100 vibrations per second), or to switch the unit on and off.
2
Two solid stainless steel vibration bars attached to the aluminium vibration plate are useful for filling impressions.
3
The rubber plates of the vibration tables can be easily removed for cleaning. To stop the controls getting dirty, the plates have a drip guard that protrudes well over the front edge.
4
The knob on the right infinitely adjusts the vibration intensity as required.
Description
The D-R 644 vibrating unit is designed in accordance with the state of the art, taking into consideration the extremely tough conditions to which vibrating units are exposed. Intense vibration and the highest quality standards guarantee consistently perfect functionality. Robust and extremely powerful vibration magnets transfer the preset vibration force to the aluminium vibration table, supported by the heavy cast housing that acts as a counterweight. The housing stands stably and firmly on strong rubber feet.
Details
The vibrating unit consists of an aluminium vibration table with a rubber plate and a heavy cast housing. This contains a powerful vibration magnet that is activated by a reliable and vibration-resistant control system. The vibrating unit has consistently excellent vibration properties. This guarantees that even the smallest and deepest recesses in the object will be filled without any air pockets (bubbles).