D-BS 320
Plaster model belt grinding unit
Mit integrierter oder externer Absaugung lieferbar!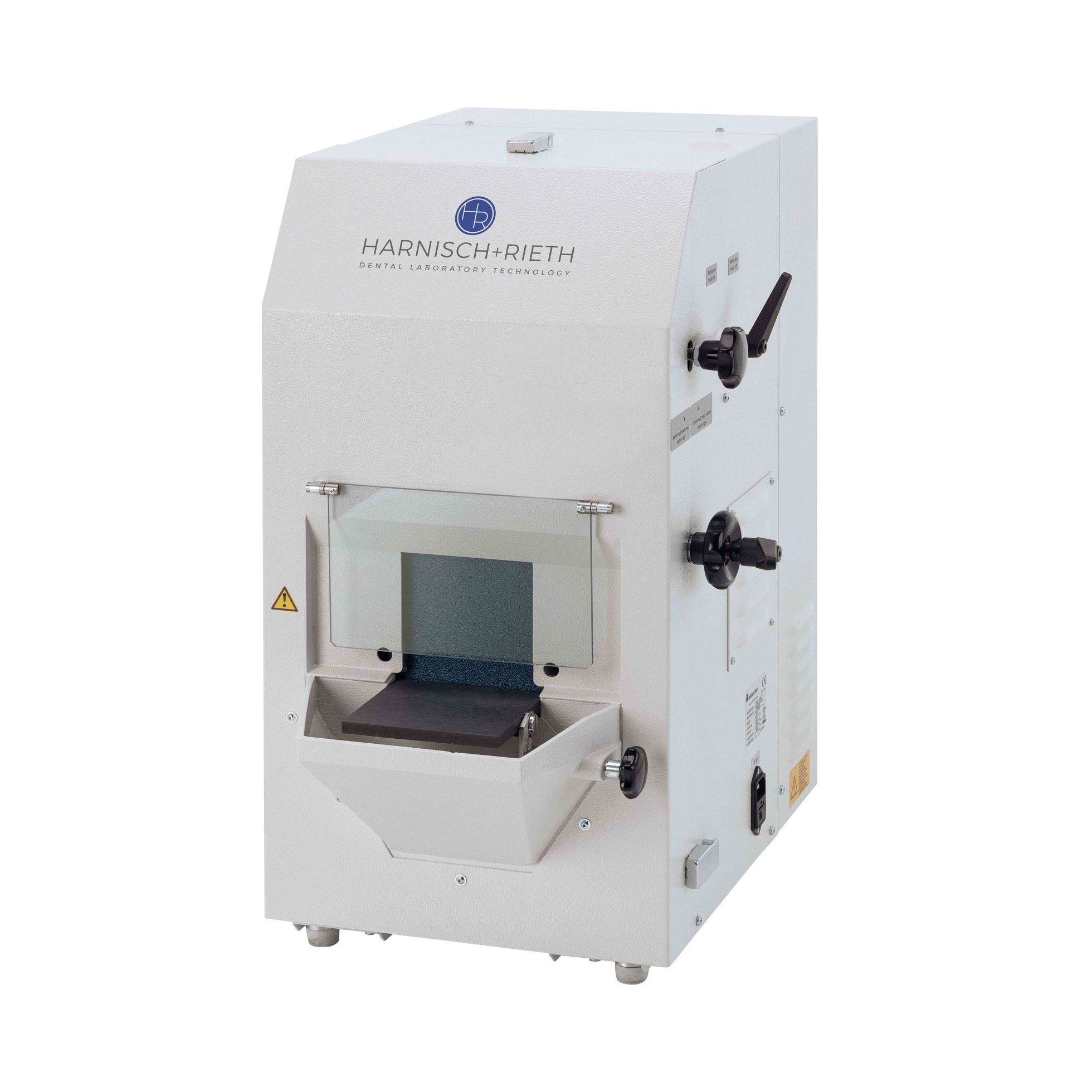 1
The workpiece table can be variably adjusted according to scale. Inclination from +15° to -15°.
2
The special grinding belt, supplied in various grain sizes, produces a perfectly even, clean and straight grinding result. Optimum noise insulation ensures especially quiet operation.
3
The belt guide in an optimum design combines with an ingeniously arranged rotating brush roller to clean the grinding belt continuously, so that clogging is impossible, even with wet plaster.
4
The grinding belt can be changed quickly and easily with minimum effort. The entire front section can be removed for unhindered access to the grinding belt and brush.
5
Health protection by the double filter technology
Description
The D-BS 320 F belt grinder is specially designed for the dry grinding of denture models. It enables all the materials found in the laboratory, from super-hard plaster and investment materials to Plexiglas, to be processed effortlessly and efficiently. Grinding without water retains the maximum quality and accuracy of the model produced by the dental technician.
Details
Filter system
The external, highly effective filter system with large-area super-fine filter guarantees a completely dust-free and pleasant working environment. The grinding dust is collected in a disposable paper filter bag, held in a mesh basket. When the maximum filling quantity (approximately 20 kg) is reached, the belt grinder switches off automatically. The filter bag can then be taken to the disposal point in the mesh basket, easily and without dust.